5 steps to a sophisticated bathroom, no matter what your budget
Bathroom Renovation
"You can only create a luxury bathroom on a big budget." That's got to be one of the biggest renovation myths around.
Truth is, you can get a sophisticated chic bathroom whether you have a little or a lot. Check out these top tips and pics for ideas:
1 Unexpected pieces
Walk into a white, stark bathroom and you'll wonder if you've been there before. Yep, there isn't anything  very special about a same-same space.
A plush bathroom, on the other hand, is likely to be perfected with pieces that aren't traditionally found there. For instance, a cabinet, ornate chair, bench, or stools is a small accessory that adds a little luxury.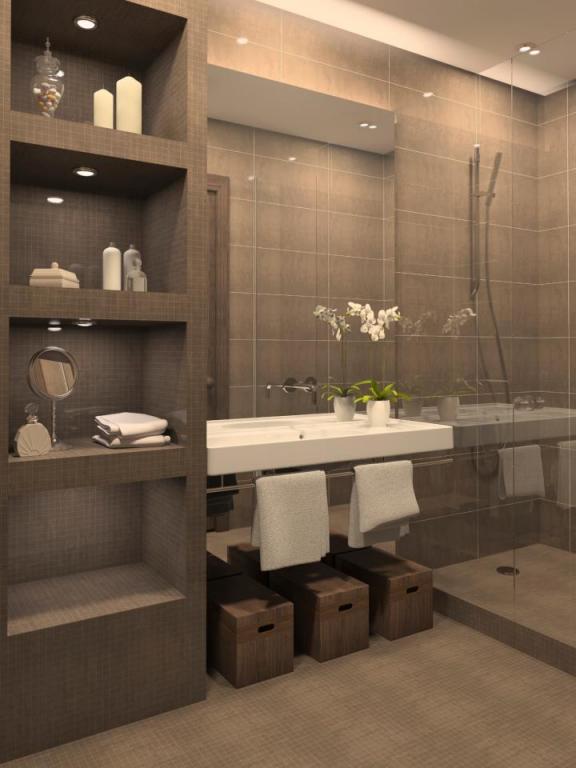 2 If these walls could talk
Forget standard white tiles and dare to be bold with a rich, dark paint scheme. Black, gray, navy, and metallics are essentials in a high-budget bathroom – but cost little to create. Use a mix of materials too – tiles, wallpaper, and paint to dazzle.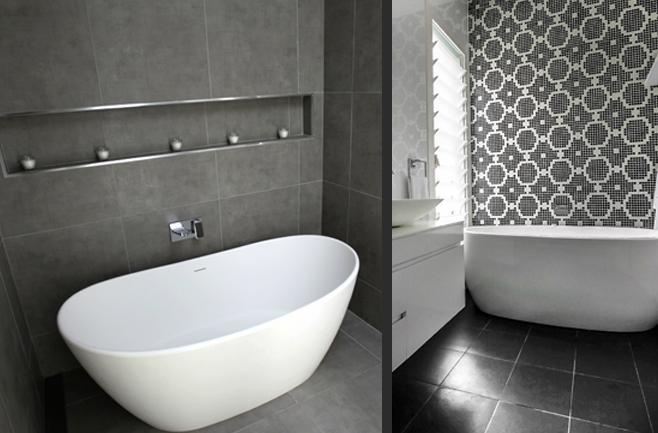 3 Tantalising tapware
Another small touch that will scream elegance is to upgrade the tapware. Look for unusual pieces with a contemporary or traditional style. Most suppliers will stock unique pieces that look like they cost the earth, but certainly don't.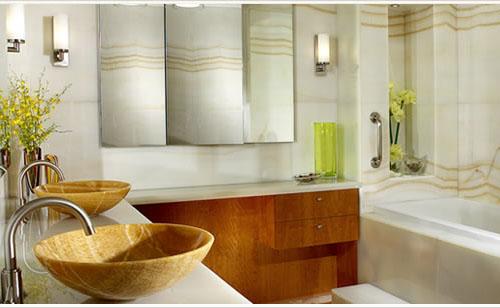 4 Luxury lighting
Most cheap bathroom lights are boring and stock-standard. So if you have just a little extra coin, invest in a gorgeous feature piece. It could be a chandelier, pendant, sconce or wall light that adds ambiance, warmth, and charm.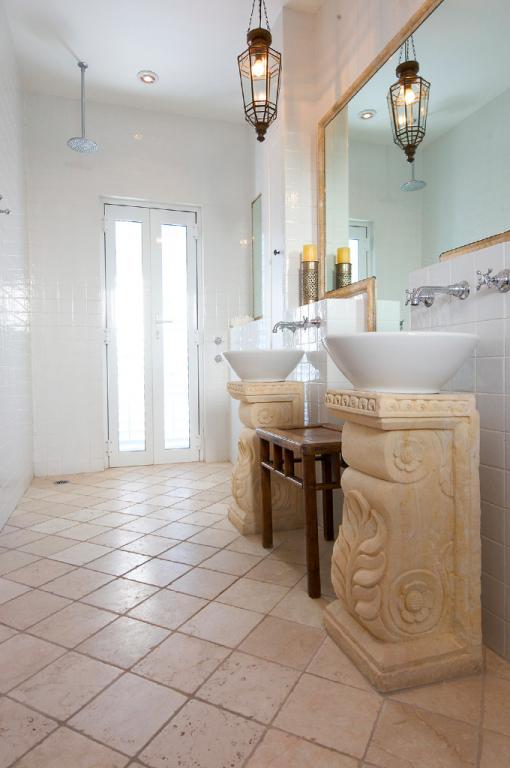 5 Accessorise
Lastly, it's the smallest touches that transport a budget bathroom into a higher price bracket. Choose soft fabrics, romantic candles, and keep clutter behind closed doors. Serve a small selection of toiletries on a dish, and in pretty containers. Add a small vase of flowers and your sophisticated space is complete.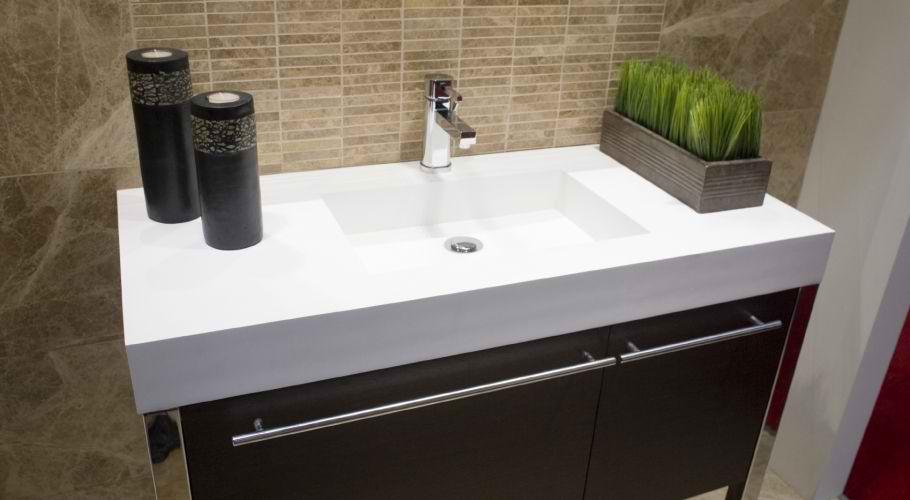 Last Updated Mar 8, 2016 · Written by Kat Tate