How to upgrade a bathroom on the cheap
Bathrooms
Your bathroom looks tired and outdated, but you can't afford a full bathroom renovation. What can you do? You don't have to put up with it until you save for a bathroom renovation. Here are five tricks you can use to upgrade a bathroom on the cheap.
Replace Bathroom Fixtures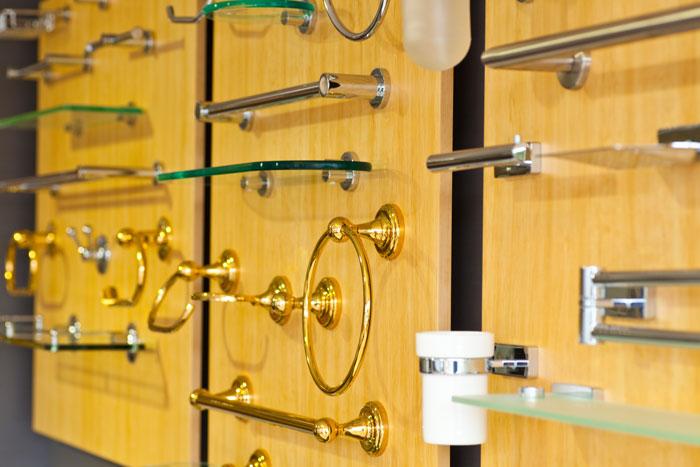 Have a look at all your bathroom accessories and fixtures and find replacements for them. Don't forget your:
Taps
Shower head
Towel racks
Soap dishes
Lighting fixtures
Door and drawer handles
Upgrading your fixtures can give your bathroom a new lease on life. You may need to hire a plumber to replace some of your fixtures, but the cost will be far lower than a complete bathroom renovation. To save money, choose all your fixtures first and the plumber will only have to come to your home once. While you're choosing accessories and fixtures, also consider replacing your shower screen.
Paint Your Vanity and Other Cabinetry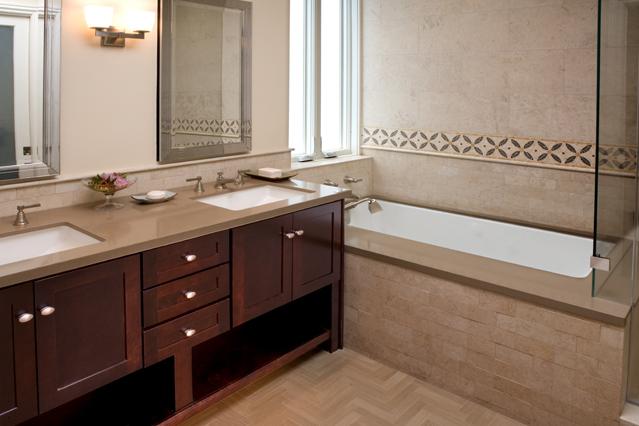 No matter what material your vanity and other bathroom cabinetry is made of, you can find a paint that will adhere to it. Depending on the material your doors, panels and drawer fronts are made of, this is all you have to do:
Remove the doors, drawers and hardware
Clean everything that needs to be painted thoroughly
Sand the surfaces to give the paint better "bite"
On some surfaces, you may need to use an etching primer (ask your paint supplier)
Apply a primer
Paint
Replace the hardware
If you don't like your existing handles, try to find replacement handles that fit into the existing holes before you start painting. If you can't do that, you can fill the holes and sand smooth. You may have to fill them twice if the putty shrinks and dimples appear. Then make a template for drilling new holes for your handles. Drill the holes before you start painting.
Paint or Resurface Your Tiles
You don't have to go through the expense of removing and replacing your wall tiles when you can paint them or have a tile resurfacing specialist give them a new lease on life. If you want to paint your tiles, start by reading our Guide to Painting Bathroom Tiles. If you're not confident of your abilities, get quotes from tile resurfacing experts and compare examples of their previous work. You'll be amazed by the things they can achieve. Resurfacing or painting is recommended for wall tiles only. The paint may not stand up to floor traffic.
Resurface Your Bath and Basin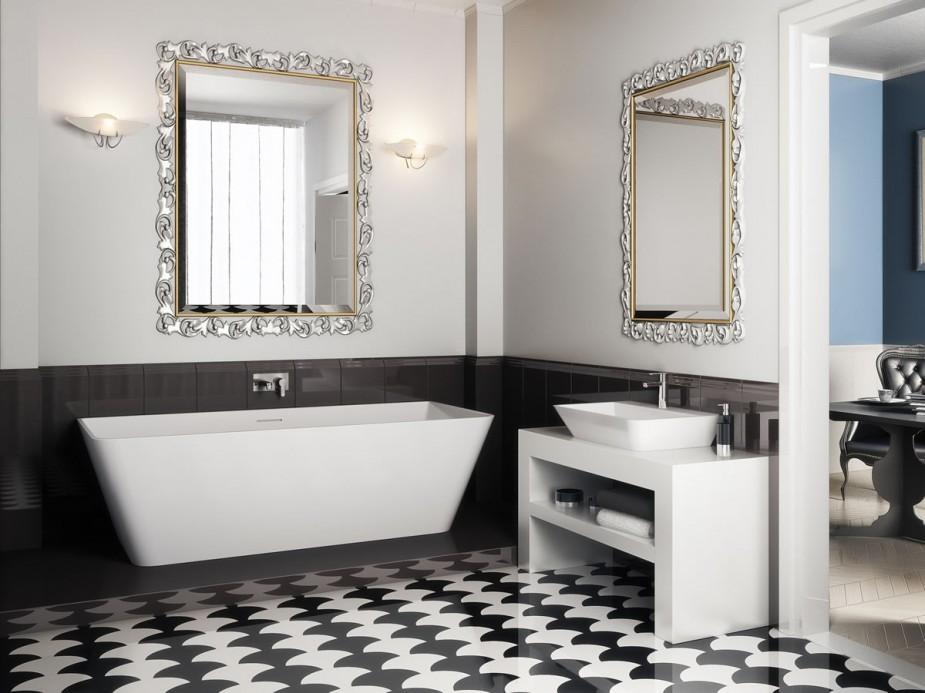 If your bath and basin look faded, chipped or stained, you may be able to have them resurfaced. This is a job for bath and basin resurfacing experts, but is worth the cost and resurfacing costs a fraction of the cost of having a new bath and basin installed. It can be a DIY project, but there are tricks to the trade and you may not be satisfied with your results. The experts will do a great job and warranty their work.
Freshen Up Your Floor Tiles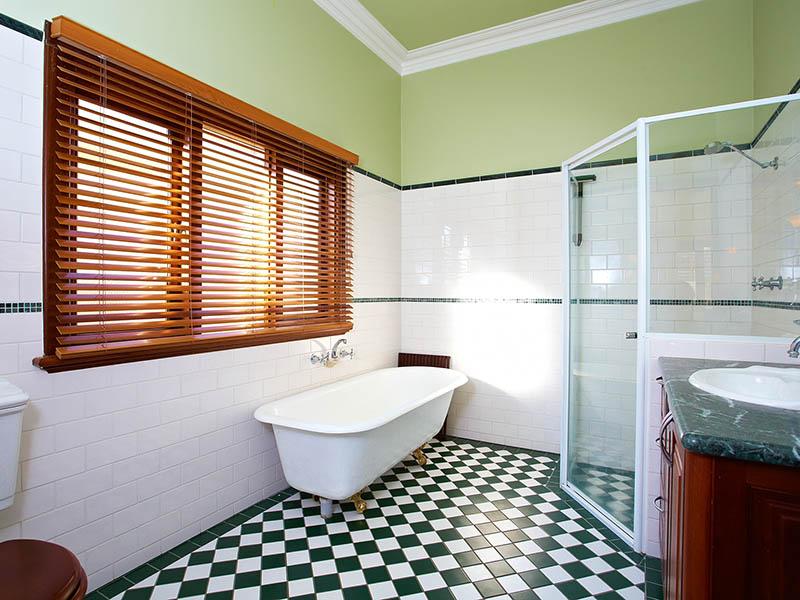 Bathroom floor tiles take a beating over time, but having them replaced can be expensive. Take a closer look and you might see that the tiles just need cleaning, but the grouting needs replacing. This is another job that will require the services of a professional. Tile grouting and regrouting experts will be able to clean your tiles and regrout your floor tiles. They will also seal the grouting to make sure your floor will not leak.
If you do all of the above, your bathroom will look sparkling and new. You can also take a step-by-step approach and do the jobs as your budget allows. In either case, keep colour coordination in mind. Since you may not be replacing your bathroom floor tiles, find colours that complement your existing tiles. When you're done, only you will know that you upgraded your bathroom on the cheap.
Originally Posted by: Hi Pages